You can always contact our friendly customer support team. We are happy to answer all your questions from Monday-Friday 8.30 to 17.00.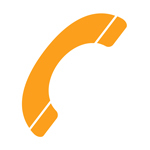 +852 2824 8515
How do I order information about a location?

To receive the landlord's contact details, fill in the contact form to the right with the correct name, email, company (your own name if you do not have a company) and phone. If you have questions or comments, they can be entered in the comment field. Once you have entered all information correctly, press the 'get free information' button. An email will be sent to the entered email address within five minutes.
Why have not I received an email?
It happens that our emails are sorted from our customers' spam filters. Therefore, always check your spam filter if you have not received anything from us within 10 minutes.
If the information entered is false or incomplete, the order will be retained. Blocked orders are processed continuously.