You can always contact our friendly customer support team. We are happy to answer all your questions from Monday-Friday 8.30 to 17.00.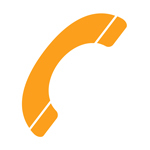 +852 2824 8515
Order contact information:

You can order information about a rental directly from the overview by clicking on the small e-mail icon on the rental photo. The first time you order material, enter your contact information. Next time, we will remember your information.
Customize the search and see relevant rentals in your area

Using the filtering lets you specify how much you want to pay in rent, the size of premise you are searching, as well as which type of premises you are looking for.
Keep track of booked and seat leases

To make your search more effective, locations that you have already seen will be marked with a small eye icon. If you have already requested information about a rental, this will be marked with a checkmark.
More questions and answers: