You can always contact our friendly customer support team. We are happy to answer all your questions from Monday-Friday 8.30 to 17.00.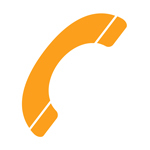 +852 2824 8515
What are you looking for?
You can narrow your search results by indicating region, locality, city or street name.
What is the next step?
Once you have entered your search parameters, click "Start Search" and you will be forwarded to the search result page.
How can I register as a landlord
Registering as a landlord is quick and easy on MatchOffice site. Just click "For Landlords" in upper right corner of the page. Here you can find more information on closing a contract and the billing procedure. To register, simply click on "Register now'',
How can I log in to my account if I'm already registered?
Simply follow the link: Log-In.
Other popular questions: