The worlds of digital marketing left a splendid decade of staggering innovation, heartbreaking pace and groundbreaking results. Take a look at the vibrant trends and predictions for the start of the 2020s.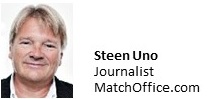 Last year, Google+ logged out forever, the Chinese children's app TikTok popped up for the youngest IT generations, Facebook was forced to ensure essential transparency. Also, Instagram recently launched its new Collabs Manager.
On the threshold of the new decade, social media is increasingly lowering their organic reach to achieve revenue on their paid marketing channels. In the future, companies and brands may struggle to find alternative and cheaper channels for their customers - a trend that will further tighten in the new year.
2020 will also be the year when voice search becomes a must for the website SEO of leading global brands. Voice-based search already captured American and Chinese consumers last year, and according to forecasts, half of their Google searches this year will turn voice-based.
MatchOffice News picked up 30 competent digital marketing predictions which might be useful and essential to watch and consider at the doorstep to the 2020s: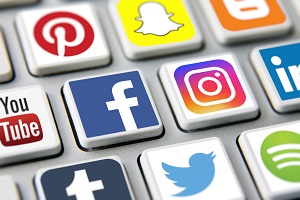 Social media
● Facebook and Instagram are in the process of phasing out and dropping the visibility of likes to motivate their users to engage more deeply in their posts and comments, and that will affect companies' way of measuring engagement.
● According to several surveys and studies, video clips and video-based features in 2020 will amount to as much as 82% of all social media traffic.
● The Chinese video app TikTok is about to disrupt social video, especially among the youngest Gen Z users. Video-driven platforms such as TikTok, Lasso and others will continue to grow in popularity and exposure.
● Social shopping will expand its visibility and dominance on social platforms with even more creative content, even sharper targeted storytelling, etc.
● Temporary content with short exposure time - such as Snapchat, Instagram Stories and Facebook Live - will increasingly inspire companies and brands to hit their current and potential users.

Content marketing
● Video and live streaming will only grow more significant and visible by 2020. A survey shows that 54%t of consumers want to watch even more video content from a brand or business that they support or follow.
● Voice-based content will hit the mark in 2020. Content creators should be careful when optimizing and adapting their content to the oral questions that their audience will address and search for in the future.
● More and more companies are becoming aware that the fastest way to move buyers through their marketing channels is through one-on-one conversations, which is why conversational marketing in various forms will become a notable trend in the future.
● This year, consumers will increasingly expect to be greeted with dynamic or adaptive content when purchasing a product or service - i.e. content that changes and adapts to the user's current demographics, behavior, preferences, interests, etc.
● User-Generated Content (UGC) - e.g. customer reviews, customer blogs, testimonial videos, organic customer posts on Instagram, etc. - will increasingly provide adequate responses to faked and manipulated sales content.

Influencer marketing
● Influencer marketing - with influencers as voice tubes - continues to grow. According to surveys, as many as 22% of 18-34 year-olds at one point made a purchase inspired by positive influencer publicity of a product on social media.
● The social platforms will secure an ever more significant share of the often considerable sums (paid amplification) in the usually lucrative commercial communication between influencers and consumers.
● Instagram continues to count as the most attractive social influencer platform: 79% of current brands prefer Instagram to their influencer campaigns, Facebook attracts 46%, YouTube 36%, Twitter 24%, and LinkedIn 12%.
● As influencer campaigns become ever more sophisticated among brands, the demands for transparency and best practices towards consumers are rising, so becomes better able to decode when brands buy into inflated, false sequences.
● Video content and podcasts will in 2020 seriously capture and inspire influencers to engage their audience even more profound, penetrating and compelling.

Search engine marketing
● Google's new BERT algorithm update from October sets stricter requirements for voice-based search so that by 2020, companies should much prioritize and implement voice search in their organic SEO strategies.
● In the new decade, companies and brands have to get used to prioritizing the mobile platforms first and then secondarily making them desktop compatible. Already this summer, Google switched to mobile-first indexing to optimize the mobile search experience.
● Productive, successful SEM strategies still care less about keywords and algorithmic technology, more about high content quality and natural brand-user communication.
● By 2020, Google is increasingly focusing on companies' and brands' overall reputation (expertise, authority, and credibility). Brands and companies battling with lousy reputation, customer service issues, and other trust issues are facing difficult times.
● Google's featured snippets on searches provide content creators with ever more excellent opportunities to generate more organic traffic, even though current content does not rank #1. Over half (54.68%) of Google clicks come from featured snippets.

Video marketing
● Today's most important marketing trend: 70% of consumers have shared a product video, 72% of companies say video has improved their conversion rate, and 52% of consumers feel more confident about online buying decisions by checking product videos.
● Video clips on the company's website make it 50 times more likely to attract organic search results compared to text because people register video content as more credible. For that reason, Google ranks pages with video content still higher.
● Live video will in 2020 continue to gain popularity among companies of all categories and sizes - for interviews, product demos, behind-the-scenes clips by brands, how products manufacture, etc.
● 360-degree video content, a trend in rapid development, gives followers and users a more interactive experience and is predicted to gain significant and wide popularity with brands in the coming years.
● Personalized video content will be a monster hit: 72% of consumers say that in the future, they will especially take note of marketing efforts with a personal appeal. 60% of marketers consider personalization to be a future must for achieving a higher quality of leads.

Omnichannel marketing
● Last year's wave of success will roll into the 2020s. More companies will continue to implement their omnichannel strategies to disseminate, connect and coordinate their marketing exposures on all available media channels.
● A study from last year found that companies with plus three exposure channels sell up to 250% more products than brands with just a single channel - a figure predicted to grow in 2020.
● Half of all brands today makes use of eight or more channels to support their customers' user experience. In 2020, many brands will implement automated AI-driven solutions to coordinate their sales messages across various channels.
● 2020 will be the year when online businesses seriously rediscover the potential of the physical store and give it a comeback as a benchmark 'top-of-funnel' marketing channel.
● In the new decade, companies and organizations will increasingly expand their omnichannel strategies focusing on developing a deeper understanding of their customers to maintain them in the longer term (brand intimacy).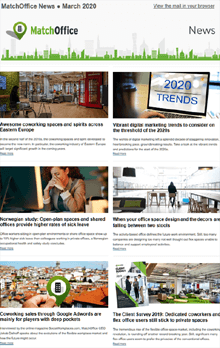 Read more:
Forbes.com: Digital Marketing Predictions For 2020
Workfront.com: Top 10 marketing trends to watch for in 2020
Bloggingrepublic.com: 19 Top Digital Marketing Trends for 2020
Digitalmarketer.com: How Digital Marketing Will Change - 17 Predictions for 2020