The constructions of Apple´s futuristic office ´spaceship´ in Cupertino, Silicon Valley, were completed: An adventurous ring a mile in circumference, 260,000 office sq m, underground parking for +10,000 cars and the 1,000-seat auditorium honoured ´Steve Jobs Theater.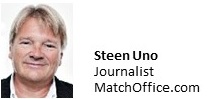 The best office building in the world´ - these were the words from Apple co-founder Steve Jobs, as he shortly before his death in October 2011 launched the plans for his worldwide IT giant's new HQ.
Now, the building of Apple's magnificent, futuristic office ´spaceship´ in Cupertino, California, is completed and ready to receive thousands of enthusiastic employees.
An adventurous ring about a mile in circumference 260,000 office square meters, underground parking for +10,000 cars, the 1,000-seat auditorium honoured ´Steve Jobs Theater´ shaped as a six meter high glass cylinder and 50 meter diameter.
This amazing Apple Park has cost $5bn - or ten times more than budgeted ...

Mega optimized
"Steve's visions for Apple stretched far into the future. His intention was that our new Apple Park should be home to innovation for many future generations," Apple's chief executive Tim Cook said.
"The working and park areas are designed to inspire our employees as wells as benefiting the environment. We have designed one of the most energy efficient buildings in the world - our campus will run exclusively on renewable energy."
Apple Park - designed in partnership with the innovative British star architects Foster + Partners - Replaces 46 acres of asphalt and concrete with green pastures and over 9000 local trees that can withstand drought.
On the roof a 17 megawatts solar system, one of the world's most advanced, provides Apple Park to handle completely without heating and conditioning in nine months of the year.

Perfect environment
Back in 1984 Apple revolutionized the world with its groundbreaking Macintosh computer and is today market leader in innovation with iPhone, iPad, Mac, Apple Watch, Apple TV and its four iOS, macOS, watchOS and tvOS software platforms.
The ideas for future IT products will now be born in the offices behind the curved glass surfaces in Cupertino, which - apart from an Apple shop and Steve Jobs Theater on selected days - will be hermetically closed for the public.
Even the employees do not have unlimited access to the development departments and design centers of the ´spaceship´, where the doors just open digitally to selected and relevant employees.
"California's landscape, light and magnificence thrilled and inspired Steve as the perfect environment for ideas and reflection. Apple Park impresses his spirit in a most impressive way.
He would have felt spellbound in Apple Park´s bright surroundings - and so will Apple's employees I´m absolutely sure," Steve Jobs's late wife, Laurene Powell Jobs, adds.

Innovation of future
In 2006 Apple bought the last one of a total of nine properties and landslides where Apple Park should emerge 10 years later - In the deepest secret to avoid prices to increase drastically.
Now Apple's millions of customers and followers around the world are able to enjoy Apple Park's successful performance and finish and look forward to the future's innovation and new epochal products from the american IT giant. ●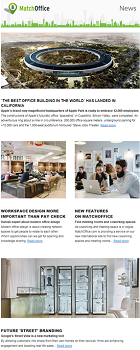 Read more:
Macworld.co.uk: Complete guide to Apple Park
Youtube.com: Tour via drone of the Apple Park, March 2017
PCmag.com: 15 Things to Know About the 'Apple Park' Spaceship Campus