The corona crisis has slowed demand for large offices. Companies now are in the process of downsizing to smaller spaces as well as more flexible solutions - also outside the city centre, the MatchOffice Client Survey 2020 shows.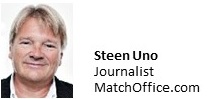 The Covid-19 pandemic has generated a global breakthrough for office employees options to work from home and consequently decreased company needs for large office spaces.
The market demands for office space have declined tremendously during the corona crisis in some places even drastically, several industry surveys agree.
Up through 2020, working from home did not only revolutionize the working day and life of office workers around the world but also scattered ticking bombs under commercial real estate markets in most countries.
According to the new MatchOffice Client Survey 2020, as few as 16% of the respondents have worked on location in their office and coworking spaces during the corona lockdowns.

Plunging
The annual research based on current responses from more than 1,000 office managers in 23 European countries also reports significant declines in new office leases.
"Our survey shows that the rental of office spaces during the corona has dropped to just under half, and the rental of coworking spaces has plunged to less than a third of last year's level," MatchOffice CEO, Jakob Dalhoff states.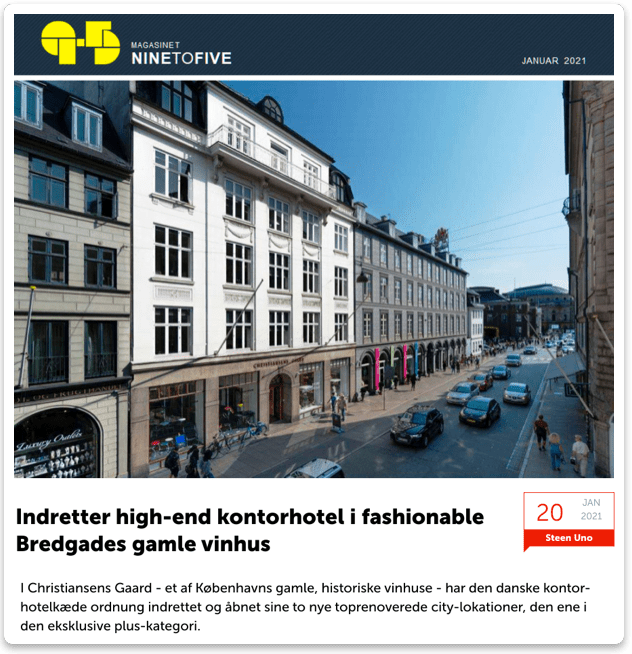 The smiles have frozen in ten thousands of office companies which the corona has
emptied for employees now working and delivering from home. Photos: iStock


"In this challenging time, many companies fight hard for survival, terminating their leases as their employees are working from home. Other businesses are downsizing to smaller spaces and more flexible short-term bindings to serviced offices."
MatchOffice Client Survey 2020 analyzes that only one-fifth of the survey's interviewed office managers seem immediately satisfied or come to terms with their company's current tenancies.

New trend
"35% of our respondents intend to terminate or renegotiate their current leases, while another 44% are considering their situation so far," Jakob Dalhoff comments.
Similar research confirms how the corona crisis has thrown global office rental markets into heavy turbulences, forcing companies out of their employee-emptied office environments and into new flexible solutions.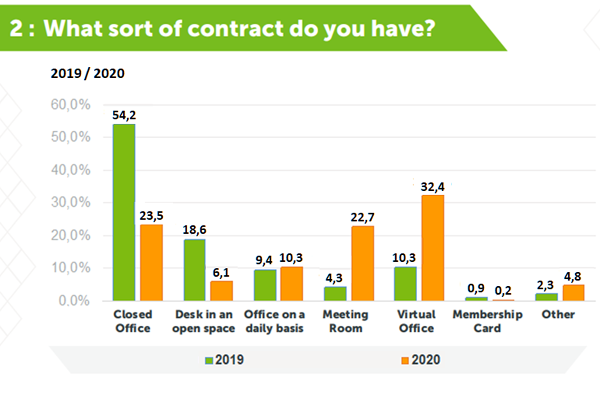 The rental of European office space and coworking spaces during 2020 was less than
half and a third what it was last year before the pandemic broke out.
Graphic: MatchOffice Client Survey 2020


Besides downsizing to smaller and flexible office solutions, the rental market sees an emerging tendency that companies decentralize headquarters by renting suburban serviced offices close to the employees´ private homes.
"This new trend is reportedly growing in American and some European cities. But I think that this movement over time will spread further into the markets," the MatchOffice manager says.

Virtual boom
Also, the global corona shutdown has escalated urgent market needs for virtual offices and digitally well-equipped meeting rooms, the MatchOffice Client Survey 2020 points out.
As many as 32% of the survey respondents (10% in 2019) have used a virtual office solution this year, while 23% against (4% last year) have booked an external meeting room.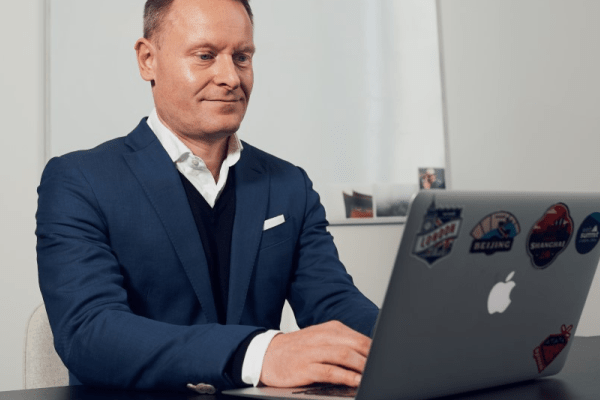 "35% of the survey respondents intend to terminate or renegotiate their leases, and
another 44% are considering doing so," MatchOffice CEO Jakob Dalhoff comments.


"A virtual office can due to an exclusive address make companies appear extra professional and trustworthy. By many providers, you can also book modern meeting rooms for brainstorming, representation, etc.
It makes good sense that virtual offices and meeting rooms in the corona year 2020 mark themselves as the most popular services among our survey respondents," Jakob Dalhoff adds. ●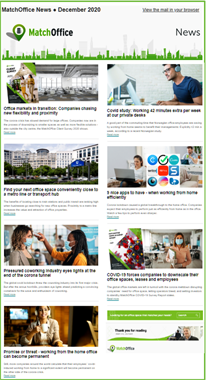 MatchOffice Client Survey 2020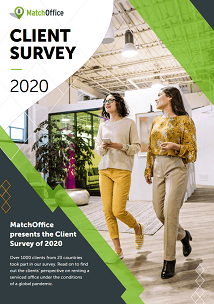 Read more:
MatchOffice COVID-19 Survey Report 2020
MatchOffice Client Survey 2019
MatchOffice Client Survey 2018
Allwork.space: The future of the UK flex office sector
Startupsmagazine.co.uk: A third of businesses plan to downsize city centre offices