Still, more companies integrate natural green walls into their office spaces and the sustainable corporate profile as well. The green surfaces bring harmony, well-being, fresh air, social value and much more to your modern workplace.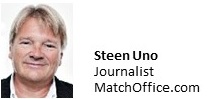 Living green walls are growing increasingly popular in workplaces - as a decorative feature in the office environment, in the reception area, as a spectacular room divider in open offices, as a refreshing backdrop in your meeting room and much more.
Vertical gardens communicate to the eye as well as the senses and are unique in bringing colour and life to your workspace - to your workplace´s soul, image and brand.
Plants filter toxins from the surrounding space and help create a fresh bio-atmosphere. Therefore the natural green walls in office environments have a positive impact on the well-being of employees, assisting to reduce the number of sick days, etc..
In large open office areas, living walls are also extremely effective at reducing noises from employees and workstations and acting as sound barriers in general.

Green adventure
Among others, the green trend has created a real business adventure for Danish entrepreneurial company Natural Greenwalls, which in recent years has called for considerable attention and significant growth in the international markets.
Earlier this year, Natural Greenwall completed Denmark's tallest green wall in Aarhus Municipality's new office building - thirty meters high, four meters wide and composed of more than 3000 plants.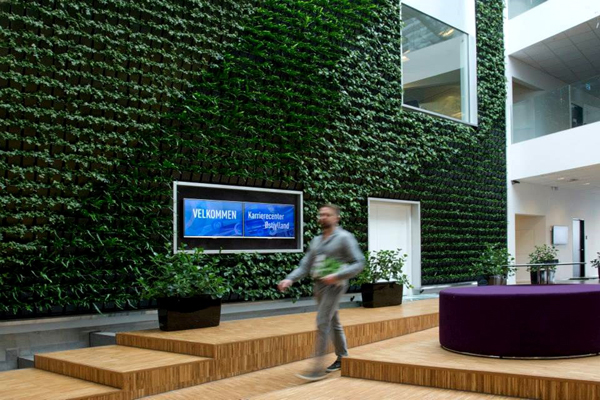 Living green walls communicate to the eye and the senses - are unique in bringing
colour and life to the corporate workspace, the company soul, image and brand.
Photos: Natural Greenwalls
"Our primary focuses with our system are performing 100% sustainable, providing minimal water consumption, established without problems for the rest of the construction, and functioning 100% safe and waterproof," Natural Greenwalls CEO René Lund states.
"Challenges with humidity, indoor climate and noise will inevitably arise in such a large office building, and the plant wall can solve many of the problems. Plants filter the air and increase the humidity. The plant type that we have chosen has a large leaf filling, which significantly reduces the noises from the building."

Increasing well-being
The green walls are capable of absorbing 50% and reflecting 30% of room sunlight, which generates a more relaxed and comfortable climate during summer. For the indoor environment, the need for air conditioning and energy consumption can reduce by up to 33%.
Working in vibrant green environments has noticeable effects on employees' well-being. Green nature surfaces stimulate relaxation and thus reduce stress. Studies show that blood pressure, muscle tension, heart and brain activity can be positively affected by watching plants for as little as just three to five minutes.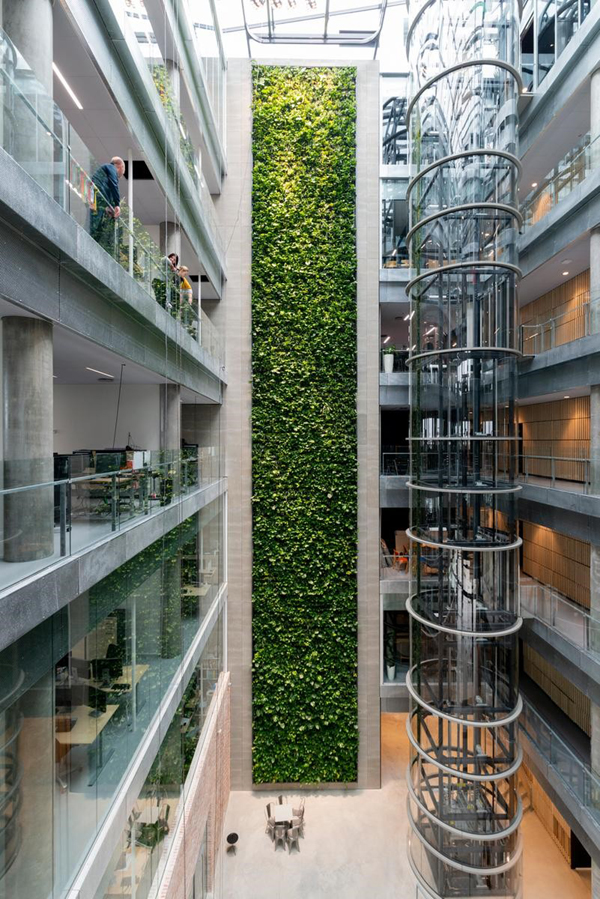 Thirty meters high and four meters wide measures Denmark's tallest indoor green
wall
composed of 3000 plants raised in Aarhus Municipality's new office building.

First of all, the most apparent reason for incorporating a living wall is beauty. Adding a green wall to your office spaces makes the area definitely more welcoming and relaxing.
In a corporate building, vertical green gardens can create an aesthetically pleasing and comforting environment for outcoming clients also, and your office and company stand out among the competition.

Smart wall
In the Swedish city of Lund, a group of former university students developed a smart plant wall monitored via an app, which minimizes the amount of maintenance needed.
The smart wall can measure indoor temperature, humidity and water levels surveying the plants are thriving and improving the indoor environment.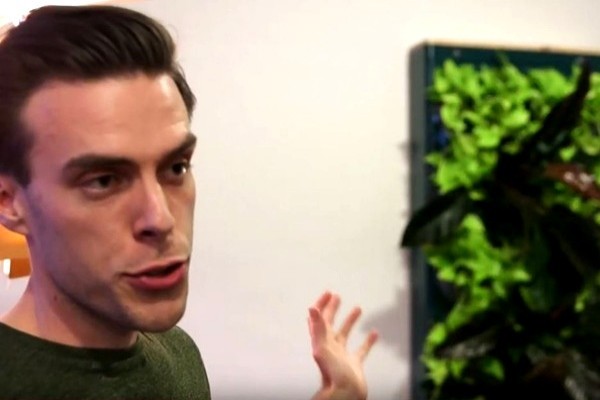 "It is fun to see that the decision-makers have finally gained an awareness of the
living plant walls," Swedish Bylife CEO and co-founder Erik Wilson says.
"Depending on the plants you chose, our sensors make you able to survey how much your indoor air has cleaned, or CO2 absorbed. You'll be in control of your plant wall, and this is something novel," Bylife CEO and co-founder Erik Wilson says.
"Living plant walls are the simplest solution for introducing greenery into your workplace. It is fun to see that the decision-makers have finally gained an awareness of the issue. We feel we have a fantastic product that is just right in time." ●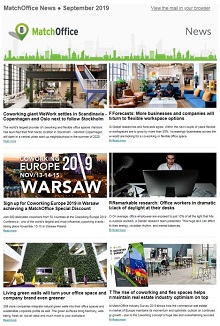 Read more:

Ecobnb.com: Top 10 Benefits of Living Green Walls or Vertical Gardens
Youtube.com: Lund University students develop smart living plant wall
Naturalgreenwalls.com: Denmark's highest green wall - 30 green meters