The global commercial markets for flexible workspaces and innovative space solutions at the office workplace will keep on the rise in 2019 and into the 2020s also according to a recently published research by the European property investment group Catella.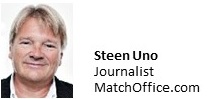 The demands for significant creative office solutions and innovative workspaces and stations are growing steadily in 2019. And this development will easily be able to keep momentum in the coming years also, Catella´s study underlines.
Catella lists the total area of flexible office spaces in Europe right now at 2.9 million sqm, which covers approximately 1.05 percent of the entire area of centrally located European office spaces of around 275 million sqm.
"It is becoming increasingly clear that the hunt for efficiency improvements within office structures will obviously be the central issue in the coming years. At the same time, office space is becoming scarce in existing structures," the Catella research states.
Efficiency in office spaces close to the city center is vital in the dignitalsed economy. Established larger companies are increasingly prioritizing the gig economy - choosing freelancers rather than permanent employees for temporary projects - and replacing their traditional offices with flexible workspaces.

Significant potential
"We can fully confirm that this market with undiminished intensity is demanding modern designed and flexible office workspaces. Right now, we keep watching a huge market interest in flexible office spaces, especially among established companies with a need for typically 10-30 desks," Hauke Haas, COO at Ordnung Denmark, says.
"In Ordnung we fulfill a significant potential for serviced offices. 98% of the tenants of our serviced offices prefer to work in separate private office spaces. The other two percent we serve with modern coworking facilities and exclusive environments."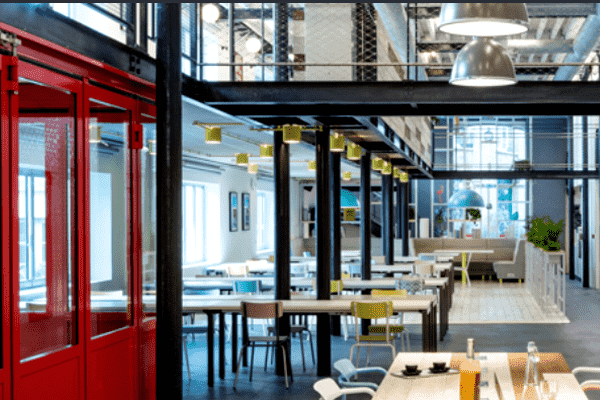 The demands for modern creative office solutions and innovative workspaces and
stations are still on the rise growing steadily in 2019. (Photos: Deskopolitan Paris)


Despite the tremendous breakthrough and growth of the coworking market, supply is still at a low level compared to the overall amount of office space. In Germany for instance, Catella expects a share of around 4.8% of flexible workspaces in 2019 measured against the entire office space country market.
In 2019 the commercial real estate market segment's focus will be on flexible workspaces globally, in particular on savvy companies setting up coworking structures primarily in central parts of cities.

Market shifts
Last year, the sector of flexible workspaces revealed globally compelling market shifts with an increase in corporate clients looking for flex space. These demands from corporates increased by more than 20% in 2018, and the increase motivates landlords to engage more profound in this fast-growing business sector.
By the end of 2019, experts reckon that up to 40% of market demand will be coming from large and corporate companies, with the average tenant occupying more than seven desks in flexible workspaces.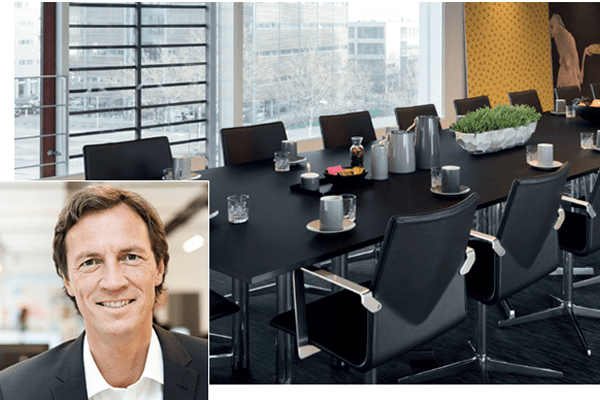 "Right now, we watch the market´s huge interest in flexible office space especially
among established companies demanding 10-30 workstations," says Hauke Haas,
COO at fastest growing Danish chain of serviced offices, Ordnung.


Providers of the sector are now strongly shifting their focus to target larger corporations and enterprise clients because these savvy companies are increasingly struggling to embrace the market´s revolutionary flex and core occupational model.
The interest is also on the rise among large companies, who hope to stimulate their development with the sharing of ideas and the culture of innovation found in coworking spaces. This movement creates an entirely new culture of cooperation named coworking," Catella´s research is pointing out.

Dominant expansion
The dominant expansion in the area for coworking spaces continued across Europe in 2018, influenced by the generation Y and digital natives, start-ups, the sharing economy, corporations' attempts to innovate and the need for swing spaces that create a constant demand for this overwhelmingly popular variant of flexible office space.
At the beginning of 2019, according to Catella, there were approximately 16,250 flexible workspaces across the world, of which around 25% were located in Europe.
The European coworking market shows an extremely unevenly developed picture: London leads the ranking with a total of 257 offers and high density in central business districts (70% in the city center, the rest in peripheral locations). Barcelona (164 spaces), Madrid (157), and Berlin (103) - take a watch of Catella´s geographic analysis. ●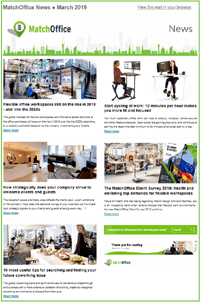 Read more:
Catella.com: Flexible workspaces in Europe 2019
Theundercoverrecruiter.com: The Evolution of the Flexible Workspace
Catellacom: Flexible workspaces in the commercial office markets still on the rise in 2019
MatchOffice Client Survey 18: Health and well-being top demands for flexible workspaces