The global corona lockdown has renewed focus on healthier office work patterns, spaces, environments, and décors. The office lease market is heading towards a structural change for greater flexibility, health, and wellness, experts estimate.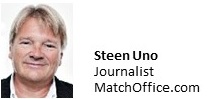 Up through the 2010s, the flexible, activity-based work environment has gained still more followers, users, and more office square meters in companies around the world.
Recently, the corona crisis has demonstrated how the office workplace's functional patterns are breaking up. How employees' way of working is changing, and how the spaces and environments in which they work, must, therefore, do the same.
During the worldwide lockdowns, the home workplace has achieved full recognition and significant breakthroughs as a viable alternative to the company's traditional workstations.
At the same time, the pandemic did reveal the open space office as a dangerous contaminant and no optimal solution for healthy and secure office environments of the future.

Flexibility
"Probably, we will see some long-term effects of the corona crisis concerning how to use our offices in the future. Larger companies and organizations, instead of renting one large headquarters, will prioritize distributing the square meters in perhaps a large office and two or three smaller offices close to the employees' homes.
After the corona crisis, there will be a higher focus on flexibility because employees still work at home some of the time. Serviced offices might be one of the trends the corona aftermath is going to accelerate," Peter Nymann-Jørgensen, CEO at the worldwide project development and construction group Skanska, states.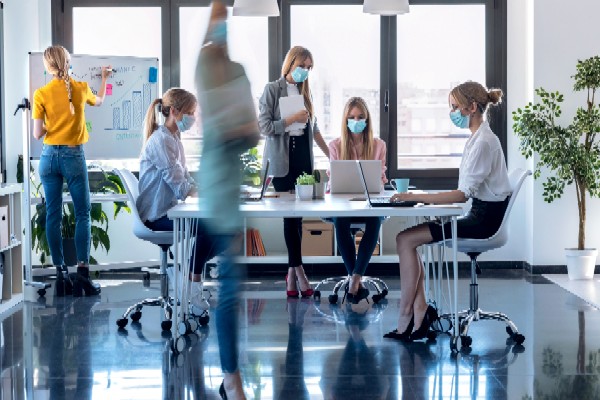 A major challenge for several office companies is to balance how much employees
should benefit from the option to work from home in the future. Photos: iStock


One main post-corona challenge confronting thousands of global office companies will be to weigh and balance how much their employees could benefit from options and allowances to work from home in the future.
Another will be to prioritize how the company's excess square meters can best be designed and used - or how many of them become redundant and should terminate.

Activity-based
"I believe the open-plan terminology will eventually fade away. Today, people are thinking much more activity-based when designing office spaces. Also, before the corona, we're working still more flexibly and more often from home - a development the worldwide corona break will probably push further.
This scenario might leave a lot of empty desks behind in the office spaces, and that wouldn´t be smart nor useful. Especially if there is a lack of project and other dynamic spaces where people can meet," Danish architect Paulette Christophersen, partner of PLH Architects, forecasts.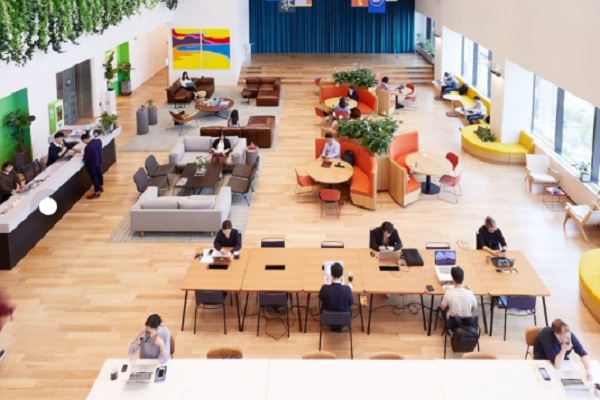 The corona will further increase the office markets´ already targeted development
of smart activity-based workspaces and decors, experts believe. Photos: WeWork


She reckons that the corona crisis is going to boost the office markets´ already very targeted development of smart activity-based workspaces and decors.
"Overall, it is about finding the right balances that provide the most value for each business. If you prioritize the knowledge shared in the open-plan or you need that higher productivity achieved in spaces with calmness to concentrate," Paulette Christophersen underlines.

New health guidelines
In short terms, however, basic health and vital well-being of the employees - air quality, cleanliness, natural light, personal space - will eventually prioritize and define the use and interior of companies´ office environments.
At the reopening, many office companies already removed options of hot-desking, free choices of workstation, to optimize the physical safety and security of the employees and their mental well-being also.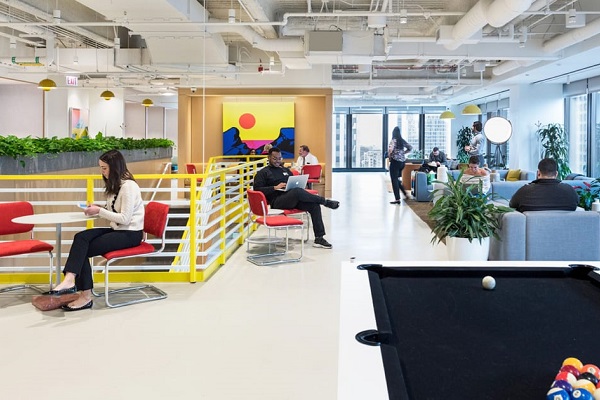 The office design industry heads for a new stage of development, where health and
wellness will receive most focus and highest priority in the future, according to a US
interior design expert.


"Just as workplace design over time saw an era of private cubicles and an age of the open-plan offices, workplace design is once again entering a new stage focused on health and wellness," American interior design expert Clayton Whitman, CallisonRTKL, predicts.
"The first step will be an operational shift. People are now more aware of their health and well-being and want their workplace to reflect this. We now require our working environments to reflect generally high health standards.
Like how LEED became universal design as best practices, so will WELL design in the future become similar importance. So will new health and wellness guidelines will be implemented throughout all office buildings by management, as it promotes a healthy environment for occupants and the surrounding community." ●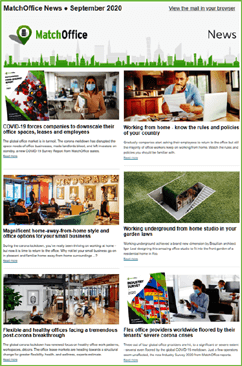 Read more:
Mckinsey.com: Reimagining the office and work life after COVID-19
Workdesign.com: A Look Into The Workplace Post-COVID-19: The Anti-Office
Forbes.com: Why The Biggest Companies Are Turning To Flexible Workspaces
Propertyweek.com: Post-Covid workspace design must enhance wellbeing