Facebook has launched its new video chat service, Messenger Rooms, which invites up to 50 people to join a video call or a conference via Facebook, Instagram, or Messenger - free and with no time limits.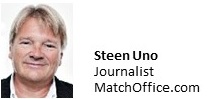 The global corona lockdown has motivated businesses, employees, and millions of other people around the world to search for effective alternative ways to communicate without direct personal contacts.
Facebook used the explosive needs of the pandemic crisis to launch its new video chat service, Messenger Rooms, to compete with the market's most popular virtual video meeting apps such as Zoom, Skype, Teams, Meets, and more.
Messenger Rooms are just now about to be gradually rolled out to all Facebook´s services, including WhatsApp, Instagram, and Portal to most countries of the world.
"We've focused on creating our new video chat service without the critical security issues that have plagued other services," Facebook founder Mark Zuckerberg said.

Zoom boom
The Corona crisis has generated an enormous growth boom for the market's numerous video services. First of all, the 2011 American-developed app Zoom has broken all records as this spring's most downloaded app on the Apple App Store.
Before the outbreak of the pandemic, Zoom had a maximum of 56,000 global downloads per day. At the end of March, Zoom passed two million daily downloads, and ever since, the popular video conferencing service has measured more than 300 million daily users worldwide.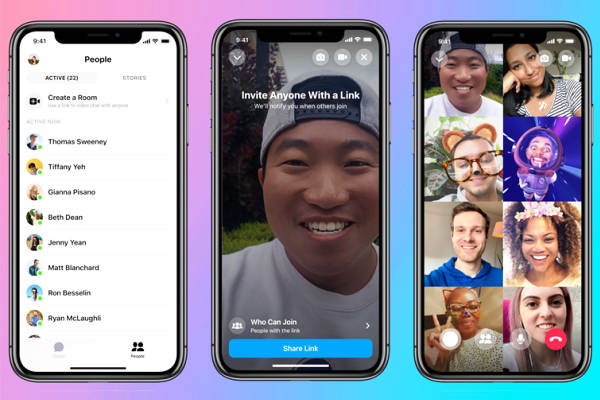 Messenger Rooms are easy to operate and invite people to use the video chat app
free and without any time limit.

Alongside the record-breaking user interest and success of global video conferencing apps', experts currently focus on how these services respect their users' privacy and security.
Zoom and several other video chat apps as well have been busy upgrading their technologies to repair severe flaws and deficiencies regarding necessary privacies and securities.

Rooms for free
Messenger Rooms offer free use of its app without any time limits. In comparison, Zoom can be used for free for 40 minutes for video meetings with up to 100 participants.
Facebook's new video chat service not only provides access to the 700 million global users who already use Messenger or Facebook's WhatsApp for voice and video calls but also allows people who haven't created Facebook accounts.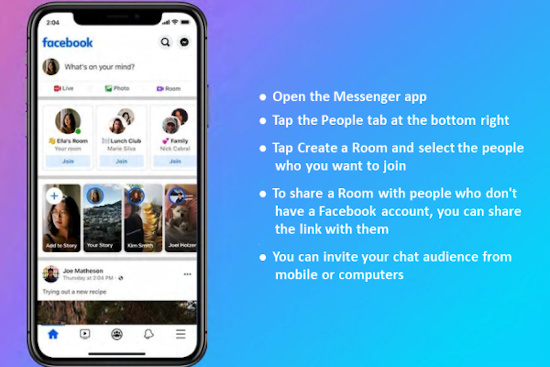 Facebook's new video conferencing and chat service also allows to invite people
who have not created Facebook accounts.
Facebook announces that its security team makes it very difficult for hackers to guess your Messenger Rooms links by using strings of random characters with various combinations of numbers, symbols, and letters.
Furthermore, Messenger Rooms allow users to securely optimize their video conferencing and chats by locking a Room, removing a participant, leaving a Room at any time, and reporting and blocking suspicious users. ●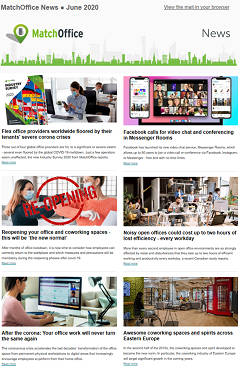 Read more:
Cnet.com: Here's how to use Facebook's free new video chat app
Forbes.com: Here's why Messenger Rooms is not that private
Mashable.com: Which is the right video chat app for you?
Cnet.com: 10 free Zoom alternative apps for video chats