The global office market is left in turmoil with the corona meltdown disrupting companies´ need for office space, letting operators bleed, and setting investors to standby MatchOffice COVID-19 Survey Report states.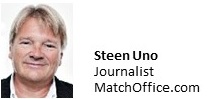 Four out of five office companies in Europe, Asia and North America expect that the consequences of the COVID-19 impact will inevitably influence their future leases and contracts.
The global corona meltdown has hurt the economies of three out of four (73%) European companies, and on as many as nine out of 10 (88%) Asian and North American businesses.
Also, the pandemic is forcing seven out of 10 European companies to scale down the physical office environments, while 58% of Asian office companies, 38% of European and 25% of North American are calculating with impending staff cuts.
So very dark and bleak is the situation, according to a new study from the international rental portal MatchOffice, COVID-19 Survey Report 2020, which focuses on the corona impacts on the commercial real estate industry.

Downscaling
"At this moment, landlords and tenants around the world feel toughly pressured to scale down to 'the new normal' and reorganize their office spaces and environments to adjust to the new safety and health requirements.
The majority of our respondents acknowledge that they face a mandatory re-saddle and downsize of their leases. Due to the corona's tremendous impacts, several of the survey operators must cut among their employees also," MatchOffice CEO Jakob Dalhoff comments.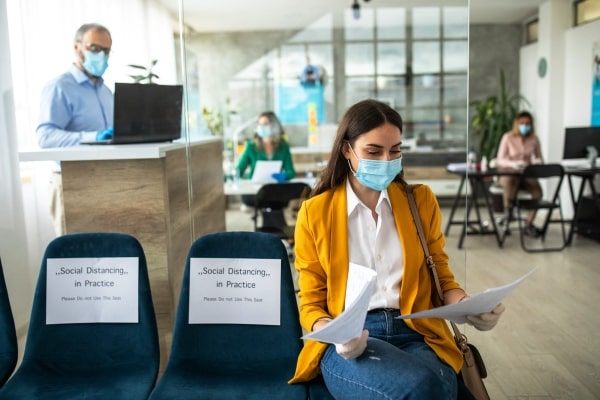 According to the MatchOffice COVID-19 Survey Report, seven out of 10 European
companies have to scale down their office environments - more than every third
office business expects to cut staff also. Photos: iStock

According to the recent survey - based on reports in August from 1,172 office providers in 53 countries - the global corona crisis has moved 42% of North American, 52% of European and as many as 77% of Asian office employers to adopt a new positive attitude to homeworking.
"During the reopening phase, our MatchOffice study shows, around half of the office operators in Europe, Asia and North America have introduced more positive practices for their employee's homeworking," Jakob Dalhoff says.

Lease termination
Similar current studies confirm that the pandemic has changed many office tenants' needs. Due to telecommuting or economic downturn, most tenants never again probably will need as much space as they leased.
In an English survey, three-quarters of 500 business leaders estimate that COVID-19 will pressure their businesses to scale down to smaller office space over the next year. A third have mature plans to move to lower environments, and the same percentage is looking for cheaper office leases already..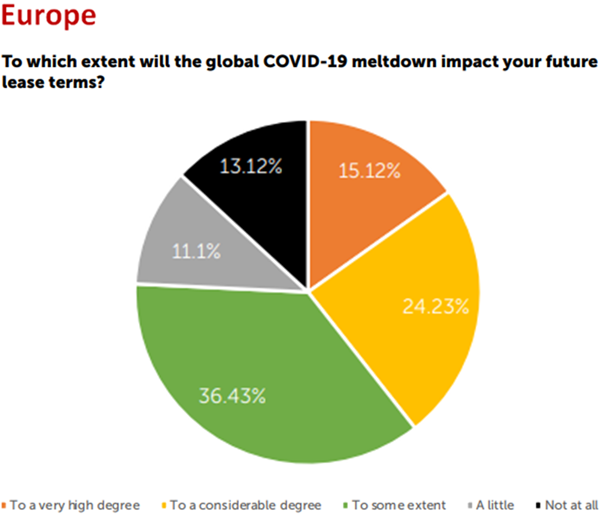 To the new MatchOffice study, 75% of European office landlords announce that the
pandemic will affect their leases and future leases. Graphic: MatchOffice

In the Asian office markets, investment giant Morgan Stanley predicts that homework during the corona shutdown definitely has manifested itself as the labour market's new norm.
Asian companies, therefore, face lease terminations by 3-9% of their current offices which will save them 10-15% of their rental costs over the coming three years..
One option that seems obvious is desk-sharing. If all office workers perform from home once a week, it will reduce a company's space needs by 20%, Stanley Morgan estimates. If a business needs more space again, a shared office or coworking space will be the ultimate solution.

New normal
The MatchOffice COVID-19 Survey Report 2020 emphasizes how providers and landlords worldwide are currently in the process of reorganizing and adapting their office spaces and properties to all the new normals, conditions, directions, requirements.
The corona impact has caused six out of 10 companies in Europe to set up new infrastructures and reorganize how their employees can best resume a daily work rhythm.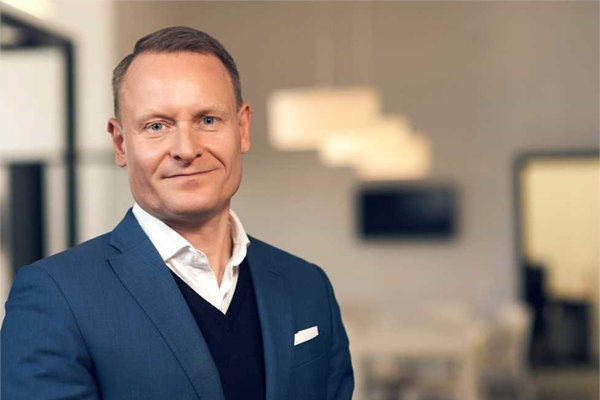 "Undoubtedly, the office market faces a challenging time, where altering realia will
put a lot of pressure on probably most operators to reconsider their lease terms,"
MatchOffice CEO Jakob Dalhoff predicts.


"Global companies are reopening in large numbers, fortunately. Our COVID-19 survey cements the breakthrough of telecommuting that downsizes companies' future needs for office areas and upgrades the spaces they will need as flexible as possible.
The office markets are undoubtedly facing very challenging times. The market's altering realia are going to put very tough pressures on many operators, probably most, to reconsider their current rental terms and downsize their future office spaces and areas," MatchOffice CEO Jakob Dalhoff predicts. ●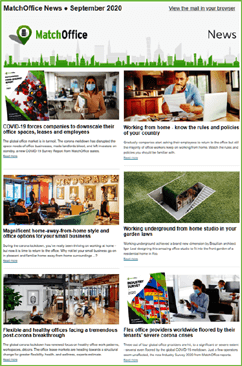 Read the MatchOffice COVID-19 Survey Report 2020
Read more:
Jdsupra.com: How the Pandemic Will Change Office Leases
Kalkinemedia.com/uk: Business Leaders Predict Office Downsizing
Personneltoday.com: Office rents tumble as leading firms back homeworking
Uk.finance.yahoo.com: 73% of UK business leaders predict office downsizing in the coming year